Many UAE entrepreneurs believe that the only thing standing in the way of explosive business growth is funding, that bootstrapping is only going to get them so far. It means they go all out in search of an investor. Sound familiar?
This reliance on funding may or may not be true (see Part 1 for a discussion on this). But the reality is that there is a certain type of startup that will attract investors, especially if you're looking at Venture Capital. Making sure your business ticks a lot of the right boxes will really help you secure the investment you desire.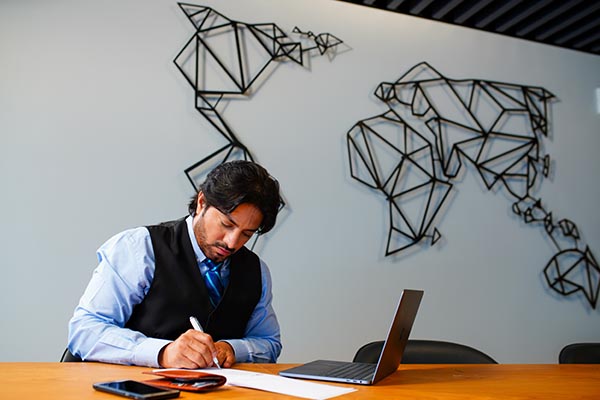 So what are Venture Capital (VC) investors looking for? Think about it from the view point of the people sitting on the other side of the table. Investors see a lot of pitches. To make it easier for themselves, they look for certain signs that a startup is a strong candidate for success. Here are 5 of them:
Experienced, well-rounded team – Many VCs invest in the team, not just the business. They want to see that the team is 'all in' and not just waiting for investment to arrive. They want to see that everyone is aligned to the company vision and has complimentary skills. And they want to see that the founders show clear leadership ability – this means they're calm but passionate, can take criticism and advice, and can inspire others around them.
Clear problem identified – VC investors want to see innovation, so preferably this problem that needs solving will be in a relatively untapped, large market. There must also be evidence that it has traction. In other words customers are using the product or service as the solution and that the company strives to improve by responding to customer feedback.
Well-designed product or service – Be aware of the "iceberg effect" here. The part of the iceberg that you actually see above water represents just 10% of its size, in the same way the part of a product that you can see – the user interface or experience – represents just 10% of the work put in. However, the user never realises this. So if the interface isn't great, they'll assume the same for the rest of the product. Bottom line: Make sure both the look and functionality are first class..
Month-on-month growth – Investors care about your track record. They want to see clear evidence that the business is not only profitable but increasing that profitability. This doesn't have to be spectacular growth, but it should be there. They also want to see the potential for growth away from the current market. So if you're servicing the UAE, think about how you will expand internationally.
If you're ticking these boxes then you're increasing your chances of finding VC investor. There are loads of options throughout the UAE to suit the growth stage of your startup. For example, you may wish to check out DTEC ventures, which invests in early-stage technology companies in the MENA region.
And that wraps up our second blog in our series on startup funding. To stay up to date on all our content, do check out our blog at www.dtec.ae/blog.